Business IT News &
Technology Information
Girls in Tech: Girl Scouts of the USA Adds New Badges
Girl Scouts of the USA recently announced the addition of 30 new badges now available for Girl Scouts aged 5-18. The new badges were created to address a number of today's most important social issues, including environmental advocacy, cybersecurity, robotics, computer science, and space exploration, among others.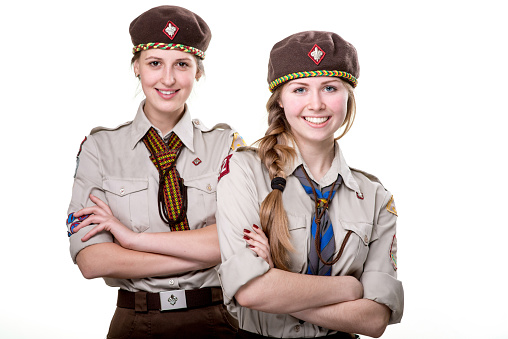 Girl Scouts of the USA has long served as a means for young girls to acquire life experience and develop a number of important soft skills, which include perseverance and confidence. The benefits of participating in Girl Scouts are proven. According to one study, Girl Scouts are over twice as likely to demonstrate community problem-solving skills compared to those who do not participate.
The Cybersecurity badge, funded by Palo Alto Networks, will introduce the girls to a variety of age-appropriate internet safety and privacy principles. They will first learn how the internet works, then learn techniques to spot, report, and further investigate cybercrime.
Cybercrime is on the rise, and the Girl Scouts are in a unique position to influence young girls all over the nation. According to the FBI's 2017 Internet Crime Report, cybercrime resulted in more than 300,000 complaints last year with losses reaching upwards of $1.4 billion. Raising awareness about cybercrime is just one step toward combatting the problem, and with the help of their sponsors, the Girl Scouts are on their way toward arming a new generation of young people with the tools they'll need to make a difference in internet security.
New Leadership Journeys
In addition to the cybersecurity badge, the new badges include two additional Girl Scout Leadership Journeys to help girls on their path to growth. Girl Scout Leadership Journeys involve hands-on activities to help girls utilize their new skills to tackle problems within their respective communities. These programs prepare girls to achieve success in fields like computer science, robotics, and cybersecurity.
Funded by Raytheon, "Think Like a Programmer" offers girls a valuable foundation in computational thinking, which will serve as the basis for next year's Cyber Challenge, a first for the organization. The Think Like an Engineer Journey will help girls further understand how engineers approach and solve problems.
Phase one of the national computer science program for middle school and high school-aged girls has been run as a pilot in a small group of geographies since earlier this year. The program is expected to expand nationwide in the fall of this year, with select groups of Girl Scout councils piloting the upcoming Cyber Challenge next year in 2019.
Raytheon & The Girl Scouts: A Partnership
Raytheon Company, headquartered in Waltham, Massachusetts, is a leader in technology and innovation in civil government, defense, and cybersecurity solutions. With a history spanning nearly a century, Raytheon operates in more than 80 countries. The company has a long history of partnership with several Girl Scout Councils. It is the inaugural sponsor of the Girl Scouts' computational thinking program, which will expose the girls to age-appropriate content across areas such as science, engineering, technology, and math.
Although women made up half of the current college-educated workforce, only 29% work in occupations dealing with science and engineering. The new partnership with Raytheon seeks to increase the number of female STEM leaders by encouraging girls to explore an interest in these fields early on. In fact, the Girl Scout Research Institute, GSRI, compiled a report, the Generation STEM report, which determined that 74% of teen girls demonstrate an interest in STEM fields; however, this interest fades as they get older and move on through middle school and high school. The decreased interest is thought to be the result of a lack of exposure to STEM fields in ways that pique their further interest and inspire ambition.
In 2017, the Millennial Cyber Security Survey, conducted by the National Cyber Security Alliance, NSCA, found that the majority of female Millennials said that more exposure to STEM information, training, and classes during their middle school and high school years would have had an impact on their interest in cybersecurity careers. These new badges will strive to empower young girls to achieve their goals across all industries, particularly those currently dominated by males.
History Of Girl Scouts
The Girl Scouts of the US have been making a difference across the nation for nearly a century. The first Girl Scout troop was established in 1912 in Savannah, Georgia by Juliette Gordon "Daisy" Low. Since then, the organization has grown exponentially, culminating into a membership of more than 2.6 million. Today, they continue to operate under the principles of courage, character, and confidence in hopes of making the world a better place.