Business IT News &
Technology Information
How Can I Stop Being Distracted and Get More Work Done?
5 Ways to Reclaim Your Time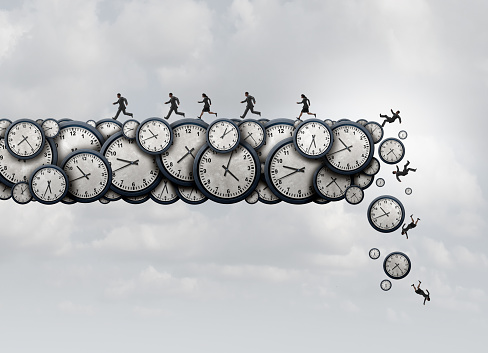 There are hardly any jobs in the modern world that permit you to work completely apart from other tasks. Getting stuff done today demands concentrated levels of teamwork and communication with your coworkers, your friends, and your clients.
As a matter of fact, a recent report showed that the combined intensity of work has increased 50 percent in just 10 years. The large strain on our time and energy at work, leads to a reduction in our ability to perform creative work. The study reveals that the average worker can spend up to 85 percent or more of their time each week on email, on the phone, and in long meetings.
Researchers are discovering that making incremental adjustments in your behavior can help. In fact, just a few small tweaks will give you immediate results in the work place and your personal life. By making a sequence of subtle changes in your behavior, you can clear the hassle of time-wasting off your radar.
What Can I Do to Reclaim My Time?
We usually have way more control over our time than most of us think. The power of saying "no" and drawing clear and defined boundaries can be tough, especially for a "yes" person. However, these are key steps in time management that will help you be the master of your schedule.
5 Ways to Recover Your Time at Work
1. Create an agenda for every meeting under your control.
By adding a few bullet points in an email prior to the meeting, your team will have a heads up as to why you are calling the meeting in the first place. Reading the bullet points ahead of the meeting will allow them to be prepared to discuss the important information. It's also essential to give everyone plenty of time to review the agenda beforehand to formulate their ideas and questions.
2. Set a clear time limit for meetings and conference calls.
Walking into a meeting without determining and declaring a time limit, can lead to needless small talk. Add to that people showing up late to the meeting, and a rudderless meeting can quickly get lost at sea. If you are specific about the start time on the front end and a limit on the back end, you will send a message to your team that showing up on time, being prepared, and being direct is important for success. This will prevent meetings and phone conversations from dragging on for too long. It's easy for people to not understand a time limit and even easier for them to lose track of time in the midst of a meeting. Therefore, set a well-defined time limit for every meeting, declare it at the start of the meeting, and add a couple of quick reminders during the meeting.
3. Set Clear Job Objectives for yourself.
It's too easy to become overwhelmed with conflicting priorities at work. Posting your objectives in front of you will be a reminder of why you were hired in the first place. If you have trouble knowing your objectives, that is usually a problem to talk through with your boss. If you don't have clear job objectives, it is often due to poor management and lack of vision from your employers. Emphasize to them your need for objectives that will lead to you being more productive. Without clear objectives, you may tend to take on too much of the responsibility at work that should be someone else's.
4. Create a way to fly under the radar when you can't be bothered.
Impromptu meetings, calls from a chatty customer, troubling emails from a boss or client, and getting caught up in small talk in the break room seem to always pop up when you are under pressure at work. These distractions drain your time that should be concentrated on creating, leading, or whatever is core to your job. If you discover that your work environment is full of these distractions, find a way to "fly under the radar." Locate a permissible space where nobody can bother you. Perhaps you can find an unoccupied meeting room in your office, or if work allows, maybe you can find a coffee shop close to work. Switch your phone to "airplane mode" and spend some targeted time getting the important things done.
5. Figure out a way to implement the most powerful word in the time management vocabulary: The word, "NO."
Saying "no" can be really hard, especially if you enjoy helping people solve problems and pride yourself on being known as the "go-to person" around the office. Nevertheless, saying "no" is absolutely crucial to reclaiming power over your limited time.
If saying "no" causes you to break out in a cold sweat, come up with a way to say "no" without having to say the word itself. For example, if a team member sticks their head in your office and asks you to help them with a problem, should you welcome them in or ask them to schedule a time tomorrow? Ask briefly what the topic is about and then try to decide whether this is something that could easily lead you down a rabbit hole of wasted time.
Another way that works is to post your schedule in your office, then when people stop in and ask to stay, just point to your schedule, apologize, then get up and leave. Politely ask them to come back tomorrow at 3 (or whenever you're free).
Adding these time-management steps will enable you to get back up to 18-20 percent of your time and make your job less stressful and more productive.