Business IT News &
Technology Information
How Do I Decide if the Cloud is Right for My Business?
It seems as if the cloud is quickly becoming the norm for most businesses, which suggests that every workload which businesses have on their premises could be served by one cloud-based feature or another. That's not always the case, especially for smaller companies.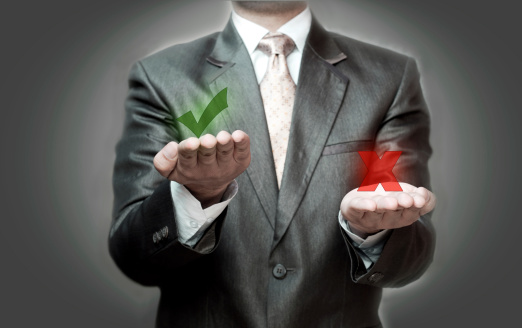 So, how do I decide if the cloud is right for my company? And if I do choose to turn to the cloud, it's essential I choose the right provider. Remember, there isn't one perfect provider that is right for every business. Entrusting applications to a third party requires more than just trust. It requires planning.
Some cloud options work for some businesses, while others are more suited to different industries. There are clouds which offer self-service features, and providers which offer more of a managed service plan. The right provider could be one that gives me a mix of cloud services, those that match up to my needs.
Challenges of the Cloud and Business Continuity
The cloud is an economically feasible choice for most businesses, providing them with a comprehensive data protection solution for all of their workloads.
This solution provides data backup and replication as well as disaster recovery at a much lower price than a physical disaster recovery site.
Cloud protection is so economical it has become an option for every business, no matter how big or small. The only problem, though, is that clouds don't deliver business continuity. Each individual company is responsible for adopting their own tools, processes and plans to manage their own infrastructure. With a plan, a business may be setting itself up for failure.
How important is it to choose the right provider?
It's important to choose the right cloud provider. This is one of the most important decisions a company can make. No one cloud provider is right for every business. Some plans offer a wider portfolio of features, while some are essentially self-service. What's right for me may be a mix-and-match of cloud services; depending upon my workload and support needs. And as those needs change over time, it's important to have a cloud provider that can change with you.
First, I need to make sure that I evaluate the services based upon my operational needs. Looking at my current state of affairs can help me figure out what the cloud can do for me.
I need to know what my company's demand is throughout the year. Does it vary? For companies such as those in the accounting business, the demand will be very high at certain times of the year which is something the cloud provider I choose needs to address.
The provider I choose also needs to provide security, reliability and flexibility, to meet the needs of my business. If I need to make changes, I need to know that my provider allows for those.
It is also very important to look at my current security policies and guidelines for my clients' data, and find a provider that matches (or goes beyond) what I already have in place.
And when it comes to cloud providers, it's important to know how many other users there are, as well as what the costs may be. Costs should be transparent; what are the benefits of a managed plan versus a mix-and-match plan?
It is extremely important to shop around for the best provider rather than just choosing one because someone I know uses them. A cloud provider that is perfect for a hospitality company might not be perfect for an accounting business.