Business IT News &
Technology Information
Meet The New Internet Security System Built Into Google Chrome
With the growing threat of viruses, worms, scams and phishing schemes, it seems impossible for computer users to avoid a cyber breach these days. In spite of a massive focus on preventing cybersecurity breaches, it's still possible to wake up one morning to news of a multi-million-dollar breach at Equifax. This nationwide credit reporting agency was thought to be as secure as Fort Knox and yet, just last year, Equifax announced that it had suffered a data breach that exposed the financial records of 143 million users.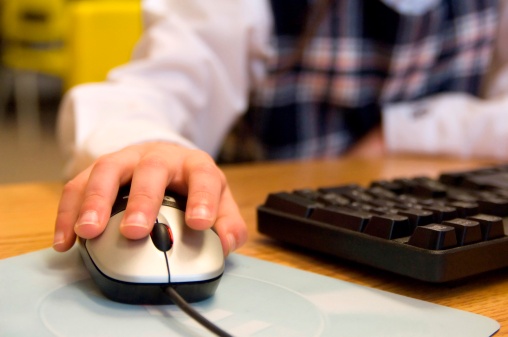 Protecting Personal Data from Intruders
Consumers may worry that if organizations like Equifax are not immune from these dangers, then no one is. The public must assume that credit reporting agencies, banks, credit unions and other financial institutions have the highest level of protection from data breaches. If that's true, then how do these massive breaches keep happening?
Richard F. Smith, Equifax Chairman and CEO commented on the breach: "This is clearly a disappointing event for our company and one that strikes at the heart of who we are and what we do". What he did not say was that this type of data breach erodes public trust. How can our biggest and best-protected organizations continue to be infiltrated by hackers? What can the ordinary citizen do to protect their financial, personal and health information?
How can users feel safe?
Most people sleep better knowing there's a sophisticated alarm system in their home to protect them from intruders, but what about online safety? There are growing concerns that perhaps no one actually has that magic key to safety we're all searching for. No one wants to be a victim and yet a new study from Bankrate reports that 41 million Americans have had their identity stolen.
In spite of our shattered dreams of online security, experts tell us that the more proactive we are, the better. All those little things we do — such as changing passwords regularly — really do make a difference.
In keeping with this movement to make the Internet safer for everyone, big companies like Microsoft and Google are getting involved. Microsoft's Windows Defender is an antivirus tool that delivers real-time protection against spyware, malware, viruses, and others. It is now built into Windows 10 at no additional charge. It is important, however, to keep it updated to the latest version.
Facts about Chrome Cleanup tools
Along those same lines, Google has recently updated its Chrome Web Browser with new security tools that inform users know of potential threats. This newest product is called Chrome Cleanup and it's a Chrome Extension that constantly checks for malicious software and automatically removes any threats for you. Powered by ESET, this technology was built to detect even the most subtle threats and remove them before they can harm your computer.
Chrome Cleanup also scans and removes any software that could cause a conflict or crash on your computer. It removes irritating ads that are hard to get rid of and notifies you if a site is trying to infiltrate or change your browsing history. essentially, Chrome Cleanup protects your computer against any nasty software that might be trying to damage your computer or steal information. This is a simple, easy and inexpensive way to protect one computer at home or dozens in an office environment.
However, Google developers do expect hackers to eventually find ways to bypass the safeguards in the Chrome Cleanups app. That's why they are continuously updating all Google tools to ensure that users have the best protection available.
Google leading the charge against hackers
Though this is a whole new product for Google, it's not the first in their arsenal to protect its users from hackers. Google claims to be the safest web browser available on the market today. As one of the most popular web browsers on the market, it is estimated that 400 million users worldwide regularly use Chrome as their default browser. Google has taken its role in internet security seriously by continuously experimenting with new products that protect users. Below are a few other Chrome extensions that can keep your business safe from a security breach:
SiteAdvisor – This extension is very familiar to most Chrome users and is powered by McAfee. It warns you if you're about to follow a suspicious link. Though you can go ahead and follow the link to the page, it's best not to do so.
Web of Trust (WOT) – This extension uses familiar traffic signal warnings for web pages. Green represents a safe page, yellow is for suspicious pages and red means STOP!
Secbrowsing – This extension makes sure that your plug-ins are up to date. Keeping your software programs up to date is one of the first precautions recommended by security professionals. Secbrowsing lets you know when a browser plug-in needs updating.
LastPass – This is a popular password management tool that allows users to manage all their separate passwords through access with one single master password. It can also auto-fill forms online. LastPass is locally encrypted so that even if your computer is hacked, your passwords remain safely locked away.
View Thru – This extension makes it possible for users to view the destination URL of any shortened link, such as TinyURL and bit.ly links. Without this extension, users must click blindly on links without knowing where the link leads.
Click & Clean – This is a one-step browser cleaning solution that erases browser history. It deletes temporary files, cookies, and all URL's from your browser log.
PasswordFail – This extension warns users if any of their passwords are being passed around online as clear text, a clear sign that hackers have broken in and stolen your password. This extension also identifies websites that do not use encryption when storing passwords.
Winning the war on hackers
There are many other Chrome extensions that can help users to safely browse and shop online. The sheer number and complexity of these apps prove that Google is taking the war on hackers seriously. Each day, hackers work to find new ways to infect computers with adware, ransomware, and malware. The volume of these dangerous programs is staggering, not to mention the complexity of the programs. New and even more clever tricks are employed to try and get users to download infected code.
In addition to stealing passwords and personal information, these nefarious programs can cause your computer to slow way down or stop performing correctly. It can be expensive and stressful to deal with these hard-to-remove programs.
The Chrome Cleanup Tool can help! Plus, it's free and highly effective. It is well worth installing whether you have one or dozens of computers to safeguard from hackers.