Filing taxes can be pretty risky business when you don't take the proper security measures. You and your company can be at risk of exposure if you aren't aware of the potential threats that easy access can cause.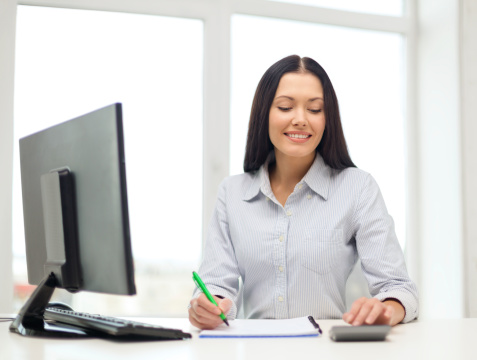 Protect yourself and your company against security risks such as:
Identity theft,
New opened lines of credit,
Access to financial account information, and
Claims
Criminals who use identity theft can use your security number to get a job, secure welfare or even use it for medical services. This becomes a huge headache and a disaster you want to avoid.
Know How to Identify a Scam Phone Call or Email
The CRA will never:
Leave any of your personal information on an answering machine,
Share taxpayer information unless there is formal authorization provided by you,
Request any personal information by email, text or phone,
Request personal information through phone or email pertaining to driver's licenses, passports and health cards.
If you receive a call, text or email from the CRA that seems suspicious to you, contact them directly through the phone. Never send or return an email or be fooled by apparent "threats". Emails can also contain embedded malware or malicious software so always stay protected.
Properly Secure Your Connections
Filing your taxes online is the safest way to protect your personal information. Although it comes with risks, using proper security measures will prevent criminals from stealing your identity.
Always file your taxes on a secured connection. Using free WIFI connections can put your personal information in trouble. Password protected connections and directly plugged in connections at home are your safest bet.
To ensure you maintain a secure connection take these proper steps:
Update firewalls, anti-viruses and anti-spyware regularly,
Encrypt files on computer and all backup drives,
Store your data on password protected networks,
Use strong passwords to protect data files,
Remove information from your hard drive once uploaded to a CD or flash drive.
Monitor and Delete Your Paper Trails
When it comes to your paperwork, you want it to be locked up in a tightly secured safe, or completely shredded. To divert wandering eyes and criminals with ill intentions, ensuring your personal information is safe and locked away is crucial.
Tips on How to Keep Your Paper Trails Safe:
Shred credit card receipts, papers, social numbers and financial statements in a confetti shredder or lock them up as soon as possible,
Keep documents and hard drives secured on a disk or in a safe,
Hide personal information from plain view,
Retrieve physical mail every day and directly bring mail to the post office.
Although you have the option to physically mail your taxes, doing them online through a secure connection is your safest bet. The CRA website has data encryption to protect your personal information while physical mail can be lost or stolen.
Contact Alltek for more information on how to secure your privacy when you file taxes online. Call (770) 949_-9468 or email us at info@alltekholdings.com to ensure the identity of you and your company remains safe at all times.