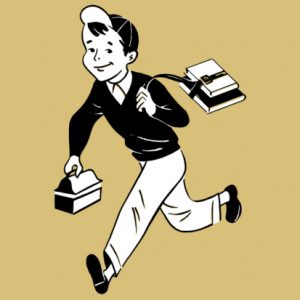 There is a dangerous tightrope edge being walked by business owners where it concerns "free" offers in data storage. CEOs, CIOs, and other corporate captains who require their company data be available at all times are finding themselves and their ventures compromised or "hooked" into so-called "free" offers of cloud backup solutions which actually end up holding company data hostage when surprise provisos hidden in fine print pop up down the road. Also, SMEs shouldn't fool around and jump around on cloud backup horses midstream, but instead custom-fit a scalable data storage solution for data file sizes as needed.
Don't Fall for "Free" Offers
There is a growing trend which is that all too often for business owners and managers, a "free" trial offer for cloud backup data storage turns into a nightmare situation. All because they raced through the terms and conditions pertaining to such "free" offers, and ended up being in worse shape than if they had just done a paid monthly service with a reputable IT company. The best policy, obviously, is to meet with IT professionals who can give you assured data backup services, and contract yearly or monthly with them to guard your highly valuable data. This is at least as important as paying insurance, electric bills, hosting, or other operational costs.
Dedicated Business Continuity is Better than "Free"
When your data is backed-up on secure cloud servers by companies you can look in the eye and trust, you get not only the assurance that your data recovery and day-to-day access is safe off-site, but you also get dedicated business continuity that covers you in case of fire, flood, or other natural (or man-made) disasters. So-called "free" offers of cloud backup from Microsoft Office 365 and other "big names" ends up being a golden carrot that's too good to be true. Always read the fine print attendant with these offers, and weigh your options going with a highly-rated professional IT company who will guard your data through any circumstance or contingency.
No Free Lunch or Data Backup Solution
Your SME's data storage and recovery mean literally everything in regards to your ability to do business. Don't fool around with "free" data storage offers from Microsoft or other apathetic tech-giants who will not have your best business interests in mind when you click-through a contract with them which isn't fully comprehended. Many clients are reporting that they ended up, after 3, 6, or 9 months down the road having their data held hostage, in effect, under threat of ransom paid in the form of having to buy more storage, or forced into doing a year-long contract with companies like Microsoft at relatively exorbitant prices! Says award-winning columnist J. Peter Abruzzese: "Microsoft Office 365 is fraught with hidden pitfalls".
A Better than Free Data Recovery Plan
There certainly are no free lunches in the business world. And, nowhere is this truer than in the world of data backup and business continuity IT solutions. It's all too easy for big brands to hook you in with what appears to be a win-win offer to store your data, but imagine handing your valuable filing cabinets (even virtual–or, especially virtual) to some Joe who promises you the Sun and Moon, but who, 3 to 6 months later says, "Hey, you have to purchase more storage space, or we lock up your files". Well, this is the hidden gist of many of these "big brand" cloud backup solutions.
Don't get burned! Alltek is the trusted choice when it comes to staying ahead of the latest information technology tips, tricks, and news. Contact us at (770) 949_-9468 or send us an email at info@alltekholdings.com for more information.