Business IT News &
Technology Information
What Security Precautions Should You Take If Using Snapchat?
What Is Snapchat And What Business Uses Does It Have?
Snapchat is a form of now commonly used social media more recent than Facebook, Myspace, or Twitter. It's unique in that it allows users to create pictures or messages that are only available for a short period of time before they become inaccessible to viewers. This is considered a convenient self-cleaning of media in addition to its other features. Just like Facebook timelines and Twitter feeds, users are allowed to create original "Stories" as 24-hour feeds of content presented chronologically through the app.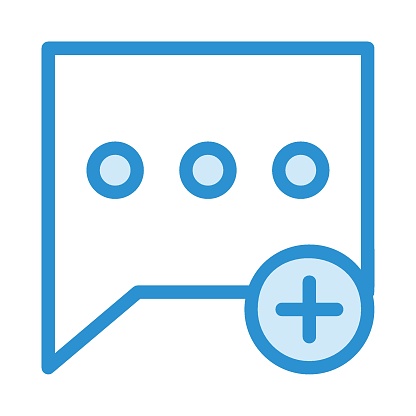 A "Discover" feature allows businesses to have an interactive exploration of their products or services. The app was developed for mobile technology and continues to evolve with the emphasis on virtual 'stickers' and affected 'reality objects.' Although not all features are unique to the software, business uses of Snapchat can include some pretty attractive features:
Frequently updated postings
Promotion through marketing channels
Creating sponsoring lenses
Allowing people to explore content through interactive features
Integrated content created by users
Promotion of products or services through discounts and promotion code marketing
Promoting new products
One of the best features that users love is that SnapChat allows celebrities and other people of interest to directly access the app. This means you might be able to view Jennifer Garner's favorite places to eat or check out LeBron James on vacation in Italy.
Many of today's top organizations are now successfully using the Snapchat app, including:
Taco Bell
Disney
Gatorade
Starbucks
McDonald's
AT&T
Many others
As with other widespread social media programs, Snapchat can be used in traditional business practices including the social media marketing mix, brand strengthening processes, community engagement, and brand awareness.
According to The Social Media Examiner, over 100 million people use the app every day, responsible for up to 400 million snaps each day, and while 71% of the estimated billion viewers are between the ages of 18 to 34, it is considered one of the fastest growing networks. Access to live events can be provided through streaming, and the NBA is an example of a major organization that has been taking advantage of this.
Private content can be delivered through the software, and contests and other perks can be added to the organization's storyline. Internal developments can be shown through the service while users can partner with influencers. People can also effectively "follow" organizations analogous to post subscriptions available on Twitter or Facebook.
What Are The Security Risks And Why Should I Be Concerned?
Snapchat's features can be more convenient for some users, but it has security risks that may also be unique and therefore uniquely be concerning to users. The software, in short, may not be as private as it may seem. The creative nature of the app means that much of the user provided content is not covered by the same privacy and protection offered through other social media services like Facebook and Twitter.
The "snaps" that are made and posted can be potentially retrieved with software tools, and both forensic analysts and hackers alike have some potential to exploit this. According to the Telegraph, it is possible for hackers to intercept Snaps in transmission processes despite levels of encryption. This is due to the potential for decryption through a form of reverse engineering possible through the Android application package file.
This does not mean that Snapchat is less secure than services such as iMessage, but it is likely less secure than many people assume. Another potential issue is the possibility that a business will not have access to records if claims are made regarding the nature of posts that have automatically deleted. This could result in dually unfounded claims in court that can cost the organization funding and negative publicity if nothing else.
As explained in depth by The Hacker News, the source code of the program itself has also been hacked and posted online after a cyber thief was able to obtain it. The posting made the confidential information of the organization vulnerable to other people who could misuse it. In addition, a number of apps now exist that can capture your Snaps without alerting you. One popular site like this called "SnapSave" was breached in 2014 and 200,000 Snaps were leaked publically.
What Additional Security Concerns Should I Have If Using SnapChat?  
In general, businesses who plan to use SnapChat should take some precautions to avoid being exploited. These are discussed below:
Enable login verification (2FA).
Educate users at your workplace who will be in charge of SnapChat with information about security breaches and such.
Manually restrict and control access.
Ignore random requests.
Make sure that only those connected with your account are able to connect with it.
Limit who can see your stories.
Transfer private snaps saved in memories to the 'my eyes only' section for added privacy.
Never publically share your Snapcode or username.
Conclusion
SnapChat can be a powerful business tool that lets your company connect directly with your consumers, fans, and other interested parties. However, by following a few security protocols you can protect your account against hackers and other intruders. As with all your IT technology, hackers are always on the look-out for weak perimeters that will allow them to come in and steal from you.