Business IT News &
Technology Information
What's Up with Windows 10 S Computers?
Where Did They Go?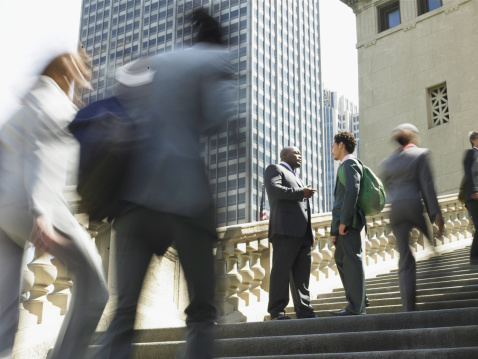 In 2017, Microsoft planned to release a lightweight version of Windows 10. This was their effort to provide a Windows solution that delivered a predictable performance by using only Microsoft-verified applications via the Microsoft Store.
Microsoft also wanted to compete with the Google Chromebook and promote Windows 10 S for use in the K-12 education market. Windows 10 S was initially offered as part of the Surface Laptop which is a premium, and quite expensive product. So, this addition to the education market was quite a leap.
Windows 10 S was going to be offered at a reduced price with the option to pay more to "unlock" the full Windows 10 Operating System. But Microsoft changed their minds. They realized that we don't want to pay extra for something that should have been included, to begin with.
On March 7, 2018, they said:
Based on customer feedback we are simplifying the experience for our customers. Starting with the next update to Windows 10, coming soon, customers can choose to buy a new Windows 10 Home or Windows 10 Pro PC with S mode enabled, and commercial customers will be able to deploy Windows 10 Enterprise with S mode enabled.
What this means is that the Windows 10 S computer has been retired. Instead, Microsoft has decided to incorporate Windows 10 S as a "mode" for all Windows 10 Operating Systems.
Microsoft hopes this new approach will make it possible for their customers to start using the S mode. They say that it provides a streamlined computing experience that enhances security and performance across all editions.
So, for the foreseeable future, Windows 10 S is now a configuration in the Windows 10 Pro and Windows Home computers. The S Mode will lock down Windows 10, so it can only run applications from the Microsoft Store–essentially, exactly what the dedicated Windows 10 S operating system was intended to do.
Microsoft is letting Windows 10 Home users disable the S Mode free of charge. However, Windows 10 Pro customers with S Mode enabled on their device will have to pay $49 to get access to the full version of Windows 10 Pro.
Should You Consider Using the S Mode? The "S" in Windows 10 S was supposed to stand for "simplicity." Its intent was to provide a productive and secure Windows experience. Microsoft says that it's designed for superior performance. Starting up, streaming HD video and switching across applications is much faster than with Windows 10.
Windows 10 S only uses apps from the Microsoft Store and provides a safer browsing capability via Microsoft Edge. Because the applications for Windows 10 S only come from the Microsoft Store, the folks at Microsoft say that it ensures security and integrity. And they say that Microsoft Edge is more secure than using Chrome or Firefox browsers. The Windows Defender Antivirus and other security features in Windows are also included in Windows 10 S.
Windows 10 S comes with built-in apps and new features like Cortana, Windows Ink and Windows Hello so you can sign on without a password. It integrates with OneDrive, so you can easily save your files to the cloud and sync them across your other devices. If you decide you want to run applications that aren't in the Microsoft Store, you can easily switch to Windows 10 Pro (except you'll have to pay $49 to do so).
What Do Others Think About Windows 10 S?
Microsoft says that 60% of their users stay with Windows 10 S when using third-party devices. And those who do switch, do so within 24 hours of setting up their device. Those who keep using Windows 10 S for a week or so, end up keeping their device in S mode (83 %). These statistics are for low-end PCs as the only high-end computer running Windows 10 S is the Surface Laptop. These users weren't included in their survey.
It looks like the Windows S Mode is here to stay. But some experts predict that it poses problems for Microsoft down the line. They believe that it's going to confuse people. While the Home versions offer a free switch path, the charge for the Pro versions could bother users who want more premium devices.
Here is another issue with this change— Microsoft says that AV/Security apps will come in the Windows 10 S mode. But what about the AV software from third-party providers? Will these applications run in the S mode? If so, this defeats the purpose of what the S mode is supposed to do. Does this mean that using these apps will hamper the promised performance in Windows 10 S? We'll have to wait to see how Microsoft deals with this. But for now, it seems like a contradiction.
Windows 10 S devices span a price range from $189 to $2,199 (for the top Surface Laptop). It's not impossible to provide solutions for both low-end and high-end device users, but some feel this will be difficult for people to get their minds around.
Windows 10 Spring Creators Update will probably be released with a different name: Windows 10 April Update. However, it's been delayed while Microsoft rushes to fix a newly-discovered bug. Between the changes with Windows 10 S and now the next Windows 10 update, it seems there's a lot of "plate-spinning" going on at Microsoft right now.