Business IT News &
Technology Information
Windows Server 2008 End of Life (Questions/Answers)
Are You Prepared for Windows 2008 Server End of Life?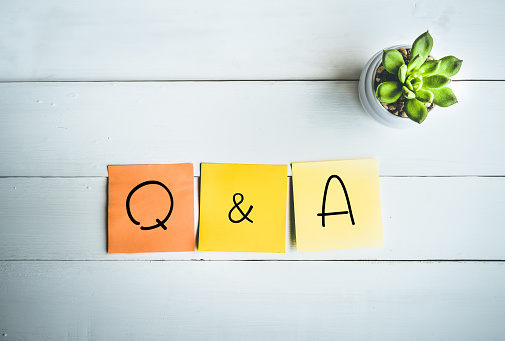 Windows Server 2008 has been a sensation and many people have had a positive experience utilizing it, but what does its end of life mean?
There's a lot to it. First, Windows Server 2008 end of life infers that the manufacturer, Microsoft, will no longer update this product unless a warranty compels them to do so.
However, Microsoft mainstream support will still be under obligation to provide bug fixes and vital improvements through extended support. This implies that you can still enjoy using Windows Server 2008 as long as you don't need any further updates currently offered by the mainstream support.
How much time do you have to change out your equipment?
You need to change over from the Windows 2008 Server to a supported server by January 14, 2020. To keep your data safe, experts recommend making the switch six months earlier than the set date. That's how much time users have till Microsoft stops offering bug fixes and security updates through the extended security support.
Will 2020 be the real "End" of Windows Server 2008?
An end to bug fixes and those all-important security updates may be the ultimate deal breaker for users. Data managers will tell you that not having these fixes makes your data vulnerable to access by unauthorized parties and nobody wants to take chances with sensitive data.
After January 14, 2020, Microsoft will no longer offer security updates and bug fixes for this server and that will create loopholes in data security which prying hackers would be interested in exploiting. These security breaches can be avoided by installing a newer generation server with supported security updates. So, yes, 2020 will be the real end of life for Windows Server 2008, especially for data management centers.
What you need to do before Windows Server 2008 End of Life
The most logical action would be to update all equipment. There are many Microsoft products available on the market with more convenience, efficiency, and better virtualization attributes than Windows Server 2008. Do some research to ensure that you get a proper replacement that will address all the functions needed for your organization.
These servers come at a high cost (especially for large data centers) and installing them can be challenging, so the sooner you start the better. Upgrading a server system will definitely take some planning and precious time. Ample time should be devoted to installing the system. Unexpected delays are common; things don't always go as planned with today's sophisticated hardware and software. Don't take chances with such important technology. With six months leeway, you can ensure that your new server is fully functional and your data is safe before the end of the Windows Server 2008.
Is it the end of life for all Windows Server 2008 versions?
No, it's not. There are 16 Windows Server 2008 versions and this is not the end of life for all sixteen. However, mainstream security support for all Windows Server 2008 products ended on January, 13th 2015. But newer products like the Windows Server 2012 still have many years ahead.
More recent products like the Windows Server 2016/R2 offer users immense improvements in performance and may make it worth your time and money to switch.
Will I still be able to use Windows Server 2008 after End of Life?
While Microsoft will terminate the extended support service after the end of life, these servers will still run smoothly. The obvious drawback is that your data will be vulnerable and you will be missing out on many newer virtualization features. Even if it wasn't the End of Life for these servers, newer features alone would warrant a server upgrade.
It's not the End of Life for mainstream support
There are many data centers that will find themselves in a situation where they need help with a few issues after Windows Server 2008 End of Life. If you find yourself in this situation, Microsoft's mainstream support may come in handy.
Get ready for the move
To plan for an infrastructure upgrade, rewrite and migrate all applications based on SQL Server 2008 to a safe storage place. The new server may need extensive troubleshooting, which can affect your timeline and efforts. SQL databases can be hosted on the Windows Server 2008 hardware as you install the new system.
During the transition, put a data protection infrastructure in place that will eliminate the risks of data vulnerability during a server upgrade. This will protect the data from the fragility of the old server and risks associated with the new system. While this may be costly, the fines associated with a data breach are often far more expensive.
To undergo this transition smoothly, work closely with organizations tasked with planning for Windows Server 2008 End of Life. These IT professionals can offer a great deal of assistance. They know what types of issues to look for and how to make the switch successful.